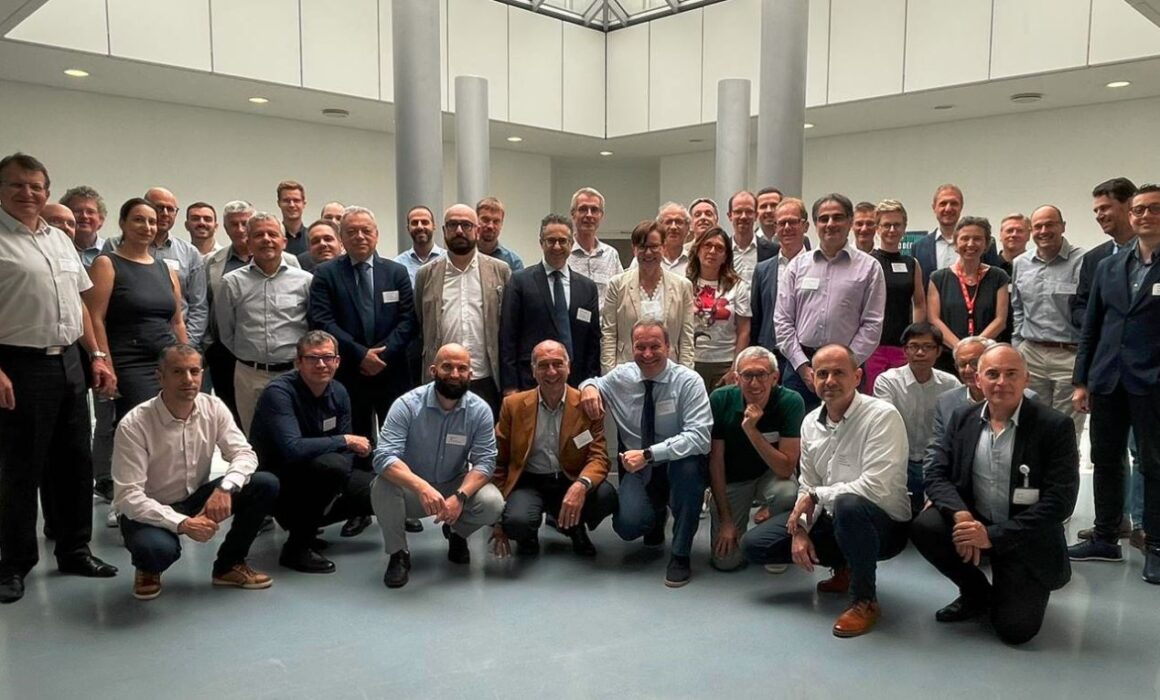 The Y2 review of the GaN4AP project was hosted by the partner VALEO, at their premises in Cergy (France).
An effective rehearsal meeting among the project partners took place on the morning of the 4th of July. In the afternoon, also in the presence of the Project Officer and the JU Experts, there was the VALEO Marketing presentation followed by the laboratory visit.  A social dinner was the pleasant completion of the first day.
The 5th of July was devoted to the GaN4AP official review. Led by the Project Coordinator and the Scientific Responsible, the Cluster Leaders and WP Leaders provided the Experts with a clear picture of the project status and scientific results at the end of the second year of activities.
There was an open and constructive dialogue between the Experts and the Coordination team. The JU Experts and Project Officer provided their valuable comments and hints.
Almost all the project partners (33 out of a total of 35) actively participated in the review. During the two days, a remote connection was also available for people unable to be present.